About david_singleten
Salvation
​
After spending my teenage years in sin, I felt like God didn't want me anymore. I didn't doubt God's power to save me, but I did doubt his desire to. I was a violent, angry, sexually promiscuous sinner that always knew better but never did better. I was sure God destined me to hell. I knew I didn't deserve heaven, or a relationship with him. But through a book by C.S Lewis, I learned that Jesus died knowing that I didn't deserve his grace, but he chose to love me and die for me anyway. After that, I gave my life to him and he began to change me from the inside out.
​
Military & Ministry
​
Shortly after becoming a Christian, I joined the Coast Guard and moved from my hometown in Florida all the way to Philadelphia, Pennsylvania. There I fell in love with the bible. I would literally read my bible for 16 hours straight on some of my days off. I became so enamored with Jesus that I couldn't keep him to myself. I began a bible study at work and regularly did street evangelism in the inner city. I attended and served my local church, and some older brothers in the faith took me under their wings and taught me so much about life, godliness, and living out the bible.
I was transferred to Los Angeles, California. There I got involved with youth ministry and gang intervention. I spent most of my free time disciplining young men who didn't have many positive Christian figures in their lives.
​
After a few short years California, I exited the military and became an inner city Youth Pastor at a small church in Lansing, Michigan.
​
Music
​
Previously before salvation, I was involved with music, poetry, and public speaking. In Lansing is where I really started to see it as a tool for the kingdom. I would regularly go to a local juvenile detention center and rap and speak to young people awaiting trial or serving their sentences. I was blown away by the impact it made. I saw dozens of young people give their lives to Jesus.
​
I began to post videos of me doing poetry, playing piano, and rapping on Facebook. I have been able to see thousands of people impacted and have life changing experiences through my music. My desire is to be able to reach many more people with the gospel through these means.
​
I recently released "A Sincere Introduction."  It is a short album mostly recorded in a friend of mine basement. It chronicles my life and struggles, and it is truly a sincere introduction to me as an artist but more importantly as a follower of Jesus Christ. "I've Been Praying" and "Dad Was Locked Up" are composites of testimonies shared by students and young men during youth ministry.
Family
Otherwise, I have a wife and three small children who I love more than anything in this world. I currently reside in  North Florida and work in business. 
​If you would like to know anything else about me, don't hesitate to ask. I try to respond to everybody but every once in a while, an email gets buried, and I might miss it. Please blame it on my head and not my heart. 
Profile Stats:
2017's Top 10 Christian Hip Hop Albums That Were Good for your Soul

2017-12-31
By: david_singleten
Posted in: site news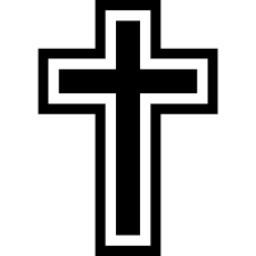 YH Sound #10 "Hold the Applause"
The E.P plays more like a journal than an album. YH open the door of his life and invites listeners to come and put their feet up. Jesus is naturally an integral part of his life so you see Jesus pursuing, shaping, and blessing YH throughout his life. It also reminds us how Jesus does the same for us. The Lord's hand is own YH, I'm looking forward to seeing what God does with him in the future.
Yung Apostle "Wayve" #9
Raw, gritty, and authentic you can tell he is a product of his culture but you can also see he has been redeemed. It's encouraging to see someone young, full of energy, pushing hard for the Lord. This authentic drill music sound and flawless delivery combined are sure to reach people that would otherwise pass over CHH.
B.I.P Mulatto's Diary #8
B.I.P reminds me a lot of J. Cole. He's not biting his style but I do get that same feeling when he begins to bless the mic. That something great is about to happen. B.I.P delivers greatness throughout his album and unlike J. Cole B.I.P. glorifies the Lord while doing it.
Derek Minors #7 High Above
The EP High Above was thought-provoking, convicting, and uplifting all at the same time. I love authentic music, and this entire project bleeds authenticity from every pore. Derek Minor bears his heart in a way that is relatable but more importantly presses us forward into the hands of the savior.
Propaganda #6 Crooked
Propaganda blows through facades and fig leaves to shows the stain of sin that touches every part of society. He also shows how Jesus is the only solution to our crooked hearts. There are some albums that you can play in the background while working. Propaganda delivery demands that you take notice of every noun and verb. If you take the time to listen like it deserves you will grow in your faith and knowledge. Absolutely amazing from beginning to end.
Artificial Christians #5 Rivera Nights
If you like slick writing, jazzy vibes, amazing production, and undeniable style, you are going to love these artists. Outside of the writing and style, Jesus takes residence in their music from start to finish. You can really tell these artists have a heart for the Lord. The epitome of beauty in Hip Hop.
Sevin "Church in the Jungle" #4
Sevin is a lyrical animal, I've been listening to him for almost a decade. He has a flow smoother than honey, crazy wordplay, and an incredible heart for the gospel. Every syllable is designed to reach somebody, and this is by far my favorite project from him. I wish I could copy it and give it out in my city. Warning* Some profanity (A lot less than your favorite show on Netflix show though!)
Lecrae #3 "All things work together"
I will always be thankful for Lecrae and his music. Listening to Lecrae's first album was a big part of my salvation. His latest album hits home with encouraging and transparent tracks like "Broke", "8:28", and "Cry for you". It's amazing to see his platform expand to reach people from all walks of life. There is a lot of mixed feelings out there about Lecrae. I think its wise to spend less time debating about him and more time praying for him.
Beautiful Eulogy #2 "Worthy"
Worship and intense self-examination at its finest. Worthy takes you on a journey through your heart, poking and prodding every corner and begging you to give everything to Jesus. Its a marriage between worship and hip-hop that is not easily accomplished. My all-time favorite album from Beautiful Eulogy that I will be listening to for a long time.
KB #1 "Today We Rebel"
"Today We Rebel" is a masterpiece with the hand of the master all over it. I could write an article on every track (I already wrote one). You can feel his love for Jesus from start to finish. It also causes you to want to love Jesus more. What more can you ask for from a CHH Album? Almost every song pushes you to follow Jesus and love his people. If you haven't heard the album yet get your war clothe on and join the rebellion."