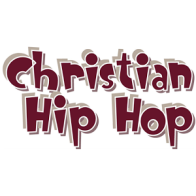 04/21/18 08:00:48AM
@admin
Communist China Bans Online Bible Sales -- Crosses Removed From Churches
The Communist Chinese government banned the sale of Bibles online this week and released a new document dictating its "Policies and Practices on Protecting Freedom of Religious Belief ." 
By Thursday, April 5, "internet searches for the Bible came up empty on leading online Chinese retailers, such as JD . com , Taobao, and Amazon," reported the New York Times . 
Christianity is the only religion in China, according to The Times , in which its primary holy book, the Bible, is banned online. Books from other religions such as Buddhism, Taoism, and Islam are available. The Quran is not banned online.
People can buy the Bible at bookstores in China. According to the government's new document on religious freedom, "China has printed over 160 million copies of the Bible in more than 100 different languages for over 100 countries and regions...."
The restriction of online sales "clearly shows that they [Chinese government] worry or are concerned about Catholics as well as Protestants," Prof. Yang Fenggang, head of the Center on Religion and Chinese Society at Purdue University, told The Times . 
The newspaper further reported that the Communist government in China continues to remove crosses from Christian churches and that in 2014-16, "more than 1,500 crosses were removed from churches in one Chinese province with close ties" to President Xi Jinping.
In addition, Christians in some parts of China are ordered to replace pictures of Jesus with those of President Xi, if they want to receive government assistance. 
In its document on "Protecting Freedom of Religious Belief," the Chinese government states that it "manages religious affairs in accordance with the law" and "actively guides religions to adapt to the socialist society…."
"The state treats all religions fairly and equally, and does not exercise administrative power to encourage or ban any religion," claims the document. "No religion is given preferential treatment above other religions to enjoy special legal privileges."
China is ranked among the Top 50 countries in the world for persecution of Christians , according to the World Watch List. 
According to Freedom House, " controls over religion in China have increased since 2012, seeping into new areas of daily life and triggering growing resistance from believers."
"As the larger of the two main Christian denominations in China, Protestants have been particularly affected by cross-removal and church-demolition campaigns, punishment of state-sanctioned leaders, and the arrest of human rights lawyers who take up Christians' cases," said Freedom House in its report, The Battle for China's Spirit: Religious Revival, Repression, and Resistance under Xi Jinping .
Since the Communists seized power in China in 1949, at least 65 million people have been killed for political/class and even religious reasons. Most of the perpetrators of those crimes -- government officials implementing government policies -- have not been held accountable for their atrocities.