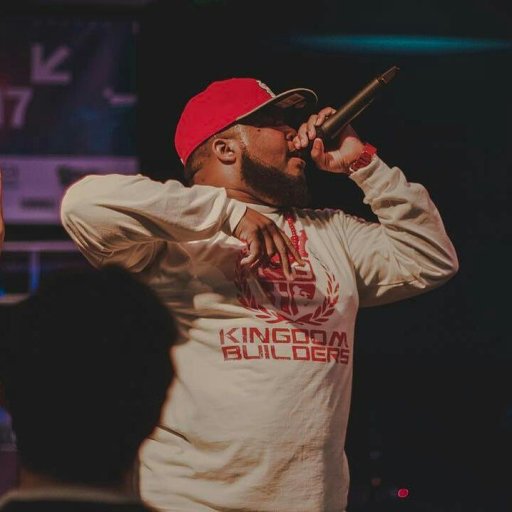 About J-Nice the Kingdom Builder
J-nice the Kingdom Builder is an Austin, TX Christian Hip-hop Artist, who has been in ministry for over 12 years. This husband and father is the founder of Kingdom Builder Ministries. This movement inspires and teaches youth and young adults how to use the arts (I.E. Music, Poetry, Dance, Video Production, radio, and etc.) to present the Gospel of Jesus Christ. He also the founder of Hip Hop Sunday, The Longest consecutive Christian Hip-Hop showcase in the city of Austin, TX as well as the head of Kingdom Builders radio the highest rated Christian hip-hop radio show in Austin.
J-Nice the kingdom Builder has released 7 Mixtapes, 4 Music Videos, and 1 Published Poem, and 2 albums that have charted on iTunes in the United States of America. You can log intowww.kingdombuildersmusic.com to find more. He has also been on platforms presented by the National Football League, MTV, BET, CBS, Time Warner Cable News network and others spreading the Gospel of Jesus Christ. He has shared stages with gospel artist such as James Fortune, Jonathan Mcreynolds, Derek Minor (Formerly Known as Pro) Trip Lee, Cannon, DJ DMD, K- Drama, Lecrae, MC Jin, Thi'sl, and more.
This lyrical wordsmith makes it his duty to teach biblical truths with witty and clever wordplay, which is sure to leave listeners presently surprised with the presentation of the art form. Take the time to build with him on this journey. @Jnicethekb on twitter and instagram. J-nice The Kingdom Builder on Facebook and www.youtube.com/kingdombuilderstv
Profile Stats: